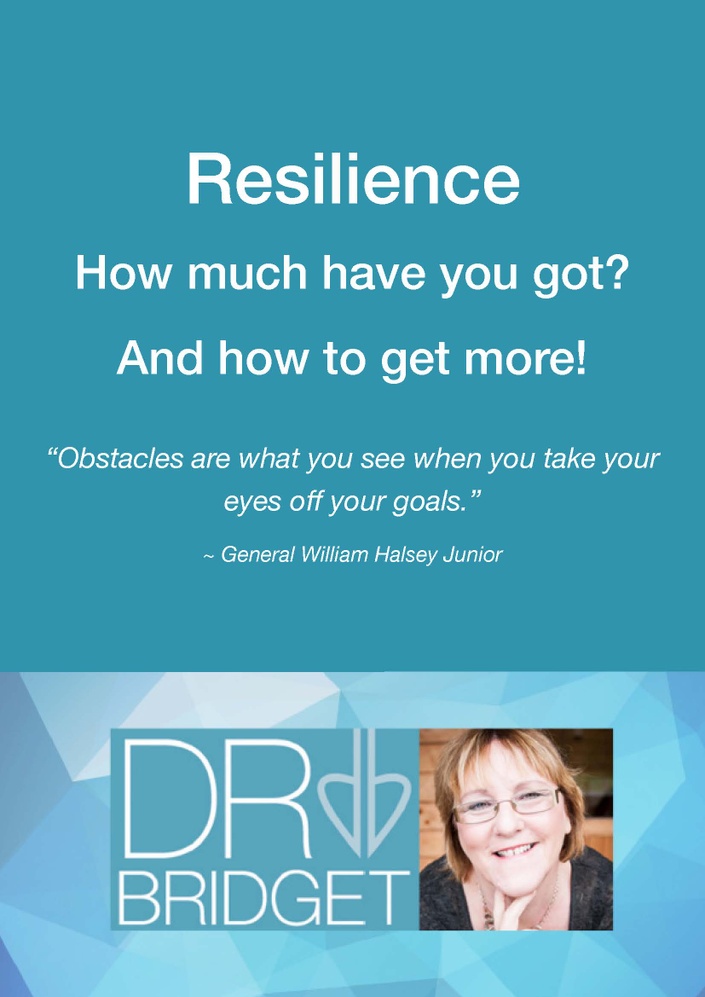 E-Book - Resilience – How Much Have You Got?
And How to Get More!
Dr Bridget identifies the main obstacles that we encounter which cause us to lack resilience. These can be often arise from events and circumstances, finance and materialism, family and friends or even self induced obstacles.
Throughs the book Dr Bridget shows you how to identify the triggers that cause you to lack resilience and then give a clear prescription to help you become more resilient.
If you feel that you lack resilience or you just need to boost your resilience then this is definitely a must read!

About Dr Bridget
Dr Bridget is passionate about unsticking you and enabling you to get what you want, having spent 24 years as a GP in South Wales and setting up her own business as an NLP Trainer and Master Coach. She works mainly with people who feel as though they are not getting the success they want.